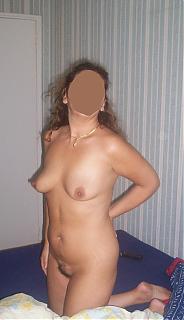 Birthday Cuckold - Wife Won't Be Left Alone :) - My hubby was going to be out of town on my 41st birthday, and I didn't like the idea of turning "beyond 40" alone (well, except for my 2 kids, but they didn't make me feel any younger!). He asked me what I wanted for my birthday, and I half-joked, "Larry as my personal lover while you're out of town!" Larry was a well-toned, 36-year-old, divorced, black Marine who lived a couple of houses down and across the street. He chuckled and said something like, "I can't help you there, but if you think you can get him, go ahead!" That made it something of a challenge for me. I don't know if he thought I might actually do it, but Willy was well aware of my past indiscretions - he had even been there for some of them! I diidn't think I was bold enough to try it myself, but the afternoon of my birthday, the kids were still at school, I was bored, and I walked out into the front yard. It was a Monday. Larry frequently worked during the weekend and had Monday off, and sure enough, he was out working in his yard, in T and shorts, muscly and glistening. I thought about it for a second. I was wearing a red tank top and white shorts and nothing else. I hadn't done much with hair or makeup. Fine; I wouldn't look like I had planned anything. I casually walked on over to where he was kneeling in his little flower bed. He saw me coming, straightened up and said, "Hi," with a smile. I don't remember what I said next, but I let it slip in that Willy was gone and I was home alone on my birthday. He told me that was too bad, and told me I was really looking good. Which, of course, made me feel good, especially since he hadn't asked which birthday this was. Willy and I had exchanged pleasantries with Larry for the past year or more, and I guess he and I had even flirted on occasion, but that was it.
So it surprised me when he said, "You know, I've seen you on the Internet." I questioned him, and he was more explicit. He had seen some of my posts here on VW and another site or two. He had seen my nude pictures and had read about my short career as a stripper-for-hire and my fling with my BIL back in Arizona. And he had imagined himself with me. In ten minutes from the time I had walked over there, Larry and I were in the shed at the end of his driveway, naked. He had pulled my shirt up off my breasts as he fondled and sucked them, then he had undone my shorts, pulled them off my hips and let them drop to the floor. I was quite willing, as I undid his shorts. He was quite ready for this, his big cock already standing hard and erect. I was ready for it too! He lifted me onto the small table in the shed, then turned to set a little security camera to catch the action. It was only seconds before he had turned back to me, spread my legs, raised my feet to the level of his shoulders, and thrust that hard cock deep into my vagina! I lay back and gripped the table as he thrust again and again. Oh, it felt so good! I was moaning loudly, as I tend to do when I'm enjoying such things, but it was over too quickly. He said, "Oh, damn, woman, that was good! Believe it or not, it's been awhile since I've actually done that with a real, live woman." I tended to believe it. He had shot a big load into me very quickly! He found some paper towels and handed them to me to clean up while he retrieved our clothes from the floor. My white shorts had fallen into some kind of dark fluid and were probably ruined. He said, "Sorry. Come on into the house and I'll find you something to wear home." We slipped out of the shed. I was just wearing my tank top, bare from the waist down. We thought we wouldn't be seen, but the retired naval officer and hiw wife, next door, were sitting in their yard with a pretty good view of the two of us going in Larry's back door, and a good view of my bare bush! I knew at that point that they had heard my moans in the shed, and there was little doubt what we had been up to. Larry just said, "Afternoon, folks," and we went inside. I spent a little time there, talking, having a glass of iced tead, and letting Larry take the photo I've posted as a profile pic. And before long we were fucking again, more slowly, more comfortably, and with a good deal more satisfaction for yours truly, the birthday girl!! - Andrea
COUPLES ... AFTER DARK FUN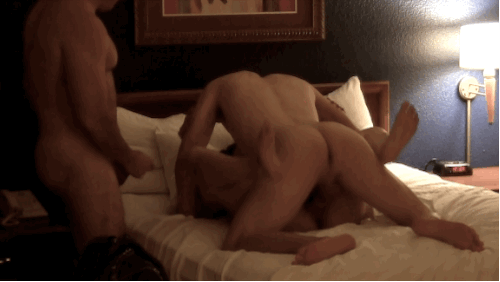 FOLLOW THE GAMES ...

Every evening laptops get turned on and the consumption of cuckold videos begins. Ravenous wives taken, cuckold husbands watching and stroking ...