Cuckold Man Tells his Story - The "only one naked" theme is a personal favorite. Mrs and I will be attending and adult Halloween costume party this weekend; she will be nude all night, except for a couple of non-obscuring accessories. Not much of a story to tell, as this has not happened yet. We have done this sort of thing before, and have been surprized at the fact that usually she is the only one to go wall-to-wall nude. It's not uncommon for a few people to give up their clothes completely be the end of the evening, but most people remain dressed. There have been plenty of past experiences of this type; without thinking twice, I can come up with more than 10 events when Mrs has been the only one nude for all or at least most of the event. At present, I am prospecting for an opportunity for Mrs to play out the classic "only one naked" theme by being a nude "waitress" for something like a private poker party, or maybe a sports TV night, etc. The last time it happened, I had to watch as they took turns with her, using every hole until Mrs was thouroughly pleased and I was ready to explode! Of course the Mrs made me wait and wait for days before I could cum but hey, that's the cuckold life I chose! (P.S. The pic was taken on vacation with a younger woman we met at the hotel).
COUPLES ... AFTER DARK FUN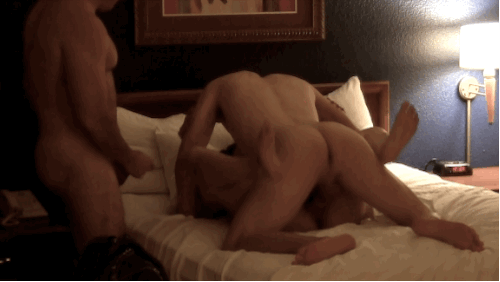 FOLLOW THE GAMES ...

Every evening laptops get turned on and the consumption of cuckold videos begins. Ravenous wives taken, cuckold husbands watching and stroking ...